Spring Fishing Tournament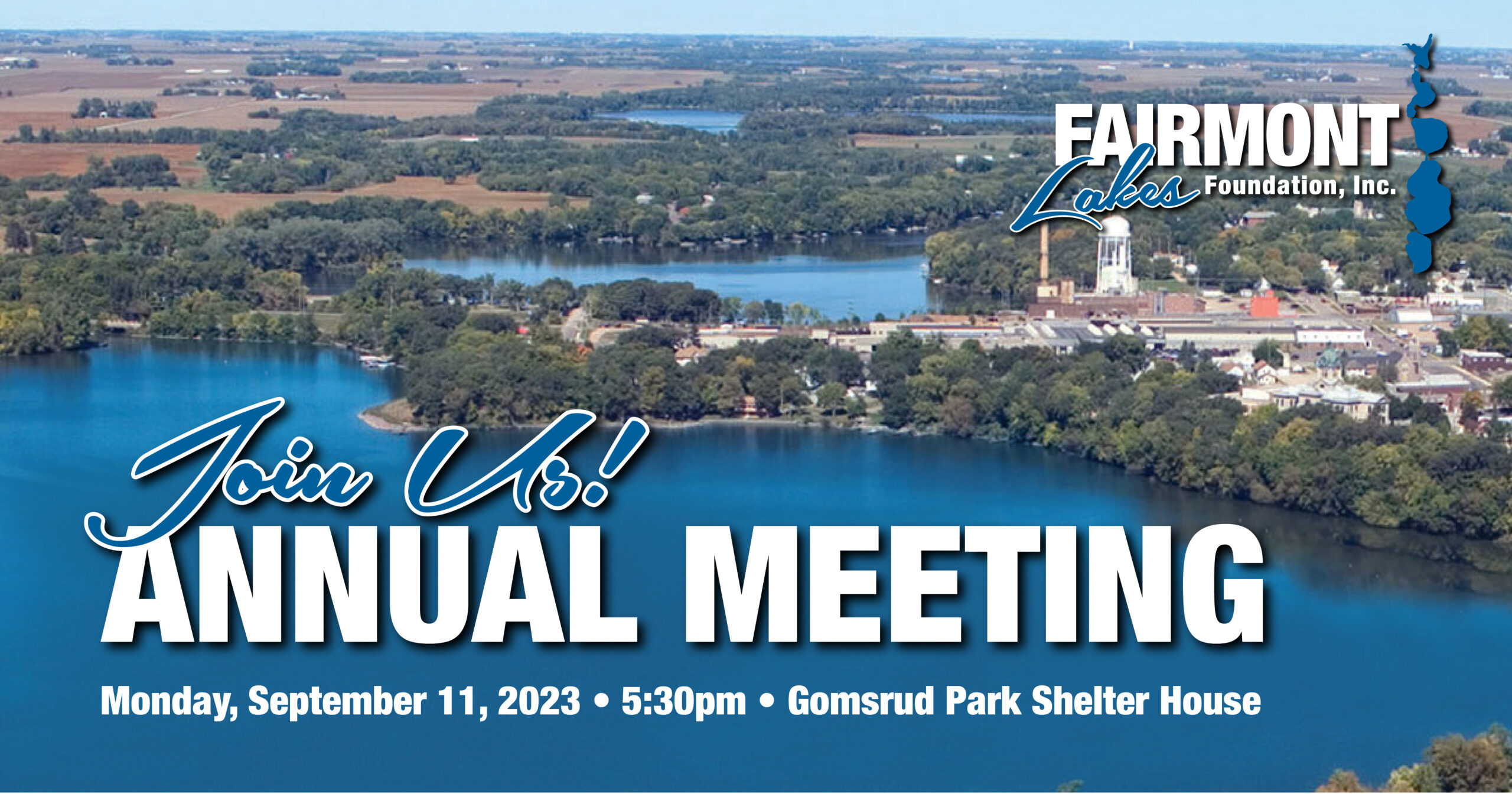 Annual Meeting
September 11, 2023 | 5:30pm
Gomsrud Park – Shelter House
Includes Election of Board Members and an overview of 2022.
Featured Speaker is Jeff Forester, Executive Director of Minnesota Lakes and Rivers Advocates
This is an excellent time to renew your Fairmont Lakes Association Membership for 2024. And if you're not a member yet, this is an opportunity to join us for discussion and meet our members and board.
📣 As a special thanks to our community, we will be giving away a kayak at this meeting!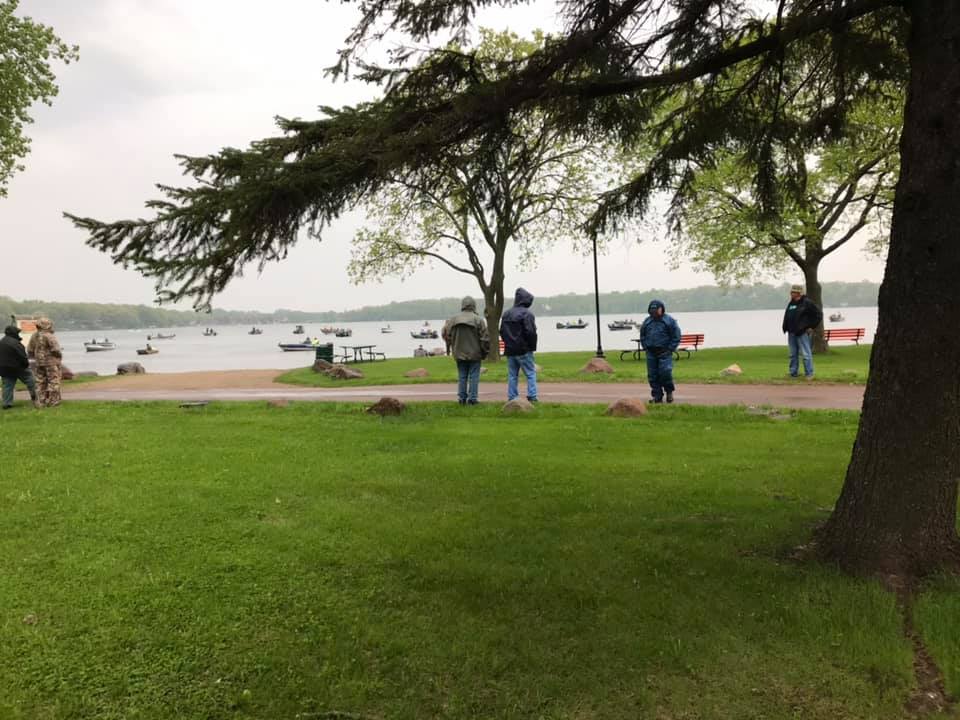 Spring Fishing Tournament
May 2024
Gomsrud Park – Budd Lake Boat Ramps
RULES: 
Payback will be full payback no matter how many boats enter (50 boat maximum)
Teams of Two
Cost is $30 per person ($60 per boat)
Payback will be Five Places for two categories of fish: Walleye & Panfish
Walleye = Four fish limit with Two over 20″ per boat (minimum is 15″)
Panfish = Ten fish limit per boat (Minimum length is 7″)
Buy in for biggest Fish will be $10 per boat
Buy in for Yellow Bass will be $10 per boat
Total weight of all Bass caught will win the Jackpot for Yellow Bass
1st=$500, 2nd=$250, 3rd=$125, 4th=$75, 5th=$50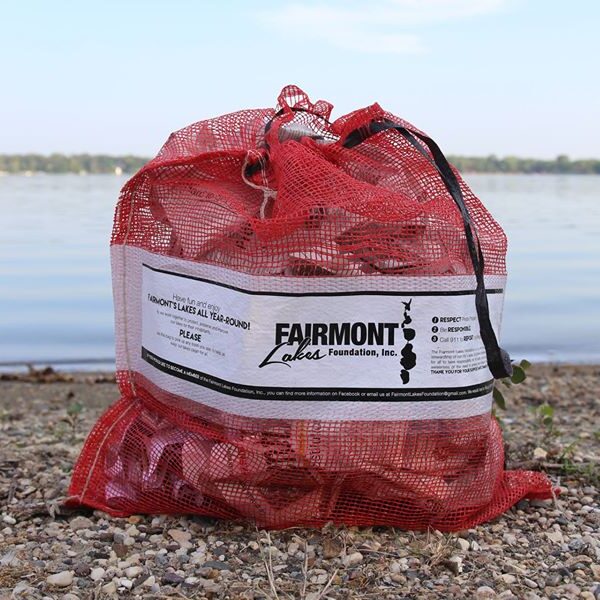 Spring Lake Cleanup
May 2024
Over the years, at previous cleanups around the lakes, an astonishing variety of items have been retrieved: Hundreds of tires, TV monitors, computers, vehicles and even a broken paddle boat. Mostly we collect many cans, bottles, pacifiers, logs, liter, and plastic of all sorts. Some is accidental and some is intentionally dumped. Some trash, like electrical junk, contributes to drinking water pollution. Our Saturday morning efforts will attack the problem. We hope this will help all Fairmonters focus on clean lakes all year round.
Typical Helpers (hope to see you again):
The City of Fairmont, Pheasants Forever, Martin County Conservation Club, Martin SWCD, Boy Scouts, FFA, 4H, FHS students. Thanks!
FLF strives to educate people on their stewardship responsibilities. It's all about taking pride in the town, asking people to keep their yard clean and to keep junk out of the streets and away from the storm sewers.
Ice Fishing Tournament
January 2024
Fisherman should come prepared with everything needed for ice fishing and cold weather. Ice houses can be no closer than 20 feet from another house. Fisherman will be allowed to share an icehouse with other anglers. Please keep in mind this is a FUN Tournament. Any fisherman caught cheating or breaking any rules will be disqualified.
All Ice Houses need to be equipped and licensed according to Minnesota State Law. A complete list of rules will be given to you after you register at Gomsrud Shelter house the morning of.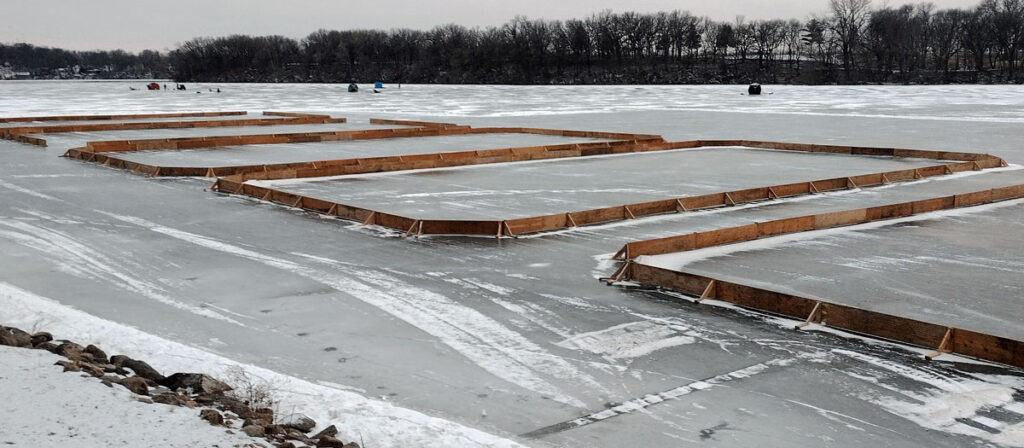 Pond Hockey Tournament & Ice Skating
January 2024
The Fairmont Youth Hockey Association does a great job of increasing the enjoyment and respect of our lakes at an early age. In concert with the Marina Lodge, they sponsor a yearly pond hockey event with 5 rinks on Sisseton Lake by the Lodge. Before and after the rinks are then available to the general public for any type of skating.
Subscribe to Our Email Newsletter